Sunday, March14, 2021 - Meeting Time: 2:00 - 4:00 P.M.
All times are in Central (US & Canada)
00

Days

00

Hours

00

Minutes

00

Seconds
In the Color Confidence program, we will study the characteristics of color – hue, value, saturation and clarity.  We'll learn how to use each to create harmony and contrast in our quilts.  We will also discuss working with prints.  At the end of this program, quilters will have several new tools to help them confidently pull fabric palettes to create beautiful quilts.
Meeting Information
(Inside the course)
1

Welcome to the Longarm Quilters Guild Across America March 14 2021 Meeting!

Not a Member? Become a Member
Want to become a member instead and save $$?
$35.00 / year

$35.00 / year

Longarm Quilters Guild Across America Membership

Subscribe here
Learn More about the Membership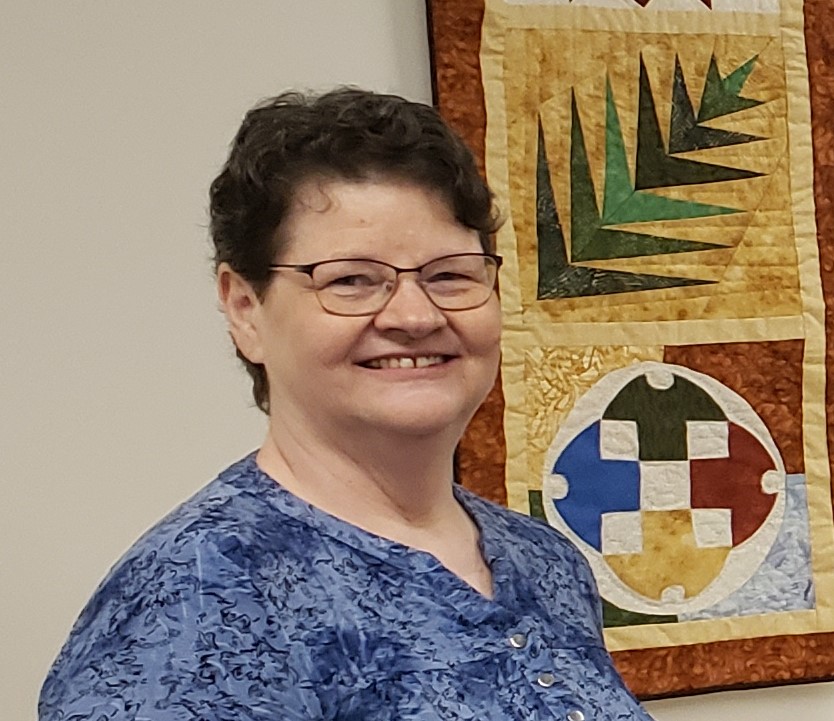 Lois Mease is a quilter from Bethlehem, PA.  She's been quilting for years.  A few years ago, Lois got a long-arm quilting machine and started "River Lawn Quilting."   She named the business after the farm she lived on as a girl.  Remembering the farm brings to mind the values Lois seeks in her quilting and her business:  Beauty.   Comfort.  Simplicity. Lois has recently completed training with Shannon Brinkley and is now certified to teach, "Color Confidence for Quilters." If you want to learn more, check out riverlawnquilting.com.